Description
PYRAMID ORGONITE LONG KNIFE 01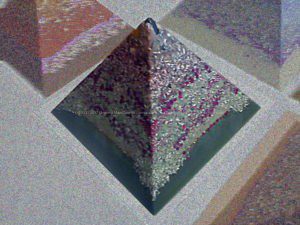 expedition from Holland – Shipping from Holland
Pyramid orgonite long knife 01 is a pyramid orgonite of 12 cm side, with a long hyalin laser quartz, from the top to one third from the base, are only 4 pyramids at the moment, and anyone have a different fragance. Pyramid orgonite long knife 01 are done with beeswax with propolis, so they smell of propolis other then their fragrance. Pyramid orgonite long knife 01, 12 cm is an unique piece, is a combination of chromo teraphy, fragance teraphy and orgonic one also, of course. Not chose a pyramid orgonite done by plastic, synthetic materials, follow your instinct and the logic.
HYALINE QUARTZ LASER
EFFECTS ON THE PHYSICAL BODY :
Energizes and unlocks the body's energies . Attenuates the fever . It has a calming effect on the nervous system and promotes vigor and vitality. Recommended to aid healing in diseases of the thyroid and eyes. It strengthens the heart, lungs, lymphatic system , glands , and circulation in general. Quiet back pains and helps to reduce problems due to the intervertebral discs and herniated disc . Combined with amber , strengthens the calming effects for back pain . Effective against headaches, digestion and bowel problems and , combined with red jasper , fights excess weight .
EFFECT ON EMOTION ' PSYCHIC :
It ' a stone to match the meditation. Prosecutor calm and harmony. It helps to dissolve emotional blocks . Makes more sociable , sensitive and compassionate. By stimulating the recovery of unconscious memories brings clarity and helps to solve problems in the easiest way .
EFFECTS OF ACTIVITY ' MENTAL :
It balances the mind , stimulates clarity . Leads to a deeper self-knowledge. In the version ghost stimulates the use of wisdom and helps overcome our rigidity and mental limits .
EFFECTS ON SPIRITUALITY ' :
Stimulates the expression of authenticity ( towards self and others ) with authority and determination. At the same time it helps to understand others and to get in touch in a more real and direct with the outside world . Sincerity and impartiality.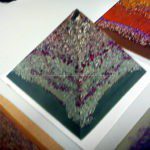 For other informations https://www.beeswax-orgone.com and https://orgonite-naturale.blogspot.it
Marco Matteucci aka Marek Sheran