MACH ORGONIT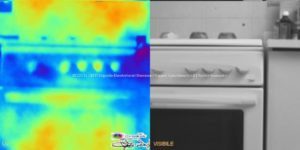 Arbeitsmaterialien: 
1) Töpfe ( einen mit wasser füllen ,den anderen um hinein zu stellen um das Wachs zu schmelzen)
2) Ein Gefäß für den Orgonit aus Glas,Kunststoff,Aluminium ect….(Kuchenformen,leere Puddingbecher,Glasschalen…fantasie frei ♥ )
Verbrauchsmaterialien:
1) Bienenwachs oder Carnaubwachs , man kann auch Kerzen verwenden
2) Metallstücke, besthend aus, Aluminium ( ich habe Alufolie verwendet und in kleine stückchen geschnitten,Eisen und Kupfer, Kupfer findet man in kabeln ,ich habe Cent stücke genommen… Eisen kann man kleine Nägel,Büroklammern ect verwenden….
3) Mineralien ,Edelsteine,Kristalle….
Was immer du verwenden möchtest,entzscheide Intuitiv…. schmelze das wachs in einem Topf,den du in einen größeren mit wasser stellst,auf dem herd, fülle das untere drittel deines Behälters mit Wachs, gib dann den Mix aus Metallen hinzu ungefähr bis zur hälfte und füge dann die Kristalle hinzu das kannst du nun Schichtweise weitermachen und dabei sehr kreativ sein 😉 Zum Schluß fülle wieder Wachs in den Behälter und stelle alles zum abkühlen auf die fensterbank,terasse,Garten ect…… Wenn du den behälter vorher eingefettet hast,wird das herauslösen einfacher und der Orgonit glänzt schön und länger. Du kannst  auf den fertigen Orgonit weitere Kristalle legen um die Energie zu erhöhen , ebenso steigt diese erheblich an,wenn du deinen Orgonit in einen Topf aus Metall stellst. Meditiere über deinen Orgonit und verstärke und aktiviere die Energie,alles ist möglich ….. Wir wünschen dir viel Freude und viel Erfolg. Poste diese Anleitung und gib sie weiter an deine freunde. Wir brauchen euch alle licht und universellen Frieden, allen Geschöpfen des Schöpfers.
Danke mein schwister An-Kala für den Deutsch-Übersetzung.
http://orgonite-mareksheran.com
(Der Übersetzer von Google ist in der oberen rechten)
danke für die Aktien
To anyone will try, and surely will be happy of the results, consider to visit also my main site https://www.orgonite-mareksheran.com/orgonite-shop/ all materials is also in Holland.
If want buy mine art opera from the closest Holland… https://www.orgonitenow.com
Marco Matteucci aka Marek Sheran